Saturday, December 7,  4PM-8PM

:

The Rutherford County Historical Society Ransom Schoolhouse has been included in this annual e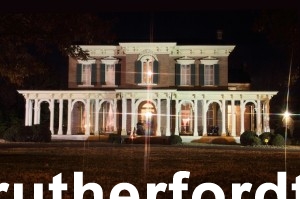 nchanting Tour of Homes. The tour will feature beautiful and historic private homes as well as the graceful Oaklands Mansion. Set in the historic district of Murfreesboro, stops along the delightful tour will be festively adorned historical sites, dressed in holly and evergreens. Additionally, living history demonstrations will be presented on the lawn of the mansion. $10 Admission is charged for the entire tour and may be purchased at each of the Tour sites, including Oaklands Historic House Museum.
Contact Jeff Adcock if you wish to participate in decorating the Schoolhouse - jeffadcock.jak@gmail.com or 394-1040.
Other places on the tour are: Dr. & Mrs. Sydney McPhee, 212 N. Tennessee Blvd.; Paul & Ellen Willson, 1001 E. Main St.; Kent & Cecil Coleman, 933 E. Main St.; Tommy Lynch, 527 E. College St.; Jim & Judith Smythe, 511 E. Main St.; Nightingale Apartments, 415 E. Main St.; Kerry & Maria Knox, 202 N. Academy; First Baptist Church, 200 E. Main Street.
---
RCHS Chairmanships

GWEN BOYD – Museum Coordinator
SANDRA CAMPBELL – Membership Chairman
JEFF ADCOCK, Hospitality Chairman and Chairman of Committees – contact (615) 394-1040
JONATHAN FAGAN – Maintenance Chairman
E. C. TOLBERT – Landscape Chairman
VICKI NORTON – Publications Chairman
---
Ransom School House is Open on Saturday MorningS!
The following holidays the building will be closed: Nov 30; Dec 28; Jan 4
The RANSOM SCHOOL HOUSE is now open on Saturdays, 9-12 a.m. If you would like to come and do research using our publications, purchase any of our publications, or just take a tour of the 1920s classroom and the building itself, someone will be there to greet you and assist you.
We also need members to greet visitors. For further information or to sign up, contact: Gwen Boyd – 895-0028.
---
Our Rutherford County Archive
The Archives' staff can assist you with researching county government records, genealogy requests, historical property information, class assignments, and so much more.
Information and/or requests concerning actual copies of court records may be obtained from the Rutherford Co. Archives, 435 Rice Street, Murfreesboro, TN 37130, (615) 867-4609 or http://www.rutherfordcountytn.gov/archives/index.htm